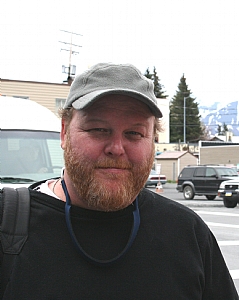 Iain Stewart is an award winning watercolor artist and a signature member of the National Watercolor Society and the Watercolor Society of Alabama. He is also President-Elect of the Watercolor Society of Alabama.
Iain has also operated Iain Stewart Architectural Illustration since 1996.
He has created hundreds of architectural renderings for clients across the United States, Canada, and the United Kingdom for a vast array of building / usage types. As an Architect he understands that an architectural rendering is first and foremost about accuracy and the ability to capture and retain your client's interest.
In recent years Iain has renewed his interest in fine art and now splits his time between the two disciplines.
From Iain's bio:
I have always been intrigued by the play between nature and man made structures in the landscape of the rural south. How they decay or survive, are overgrown or tended to. There is a solidity and craftsmanship in the construction techniques of the past that has allowed these abandoned structures to age gracefully even in total disrepair. At some point, to me at least, they become as much a part of the landscape as trees and landforms.
In my work I often look for ways to use the man made to anchor the composition. There is a sense of weight in these structures or machines that when combined with the lightness of the natural world pleases me. In the case of railroad tracks it's the machines they are built to convey that them that make them so attractive. Everything about the tracks is grunge and dirt except the tracks themselves which are polished to a high sheen by the locomotive that travels on them. They stand out in the landscape and reflect light in the most intriguing way.
An early mentor, Samuel "Sambo" Mockbee, founder of the Rural Studio at Auburn University certainly helped drive this interest as well. Sambo introduced me to the works of Walker Evans who's photography of Hale County, Alabama (the location of the Rural Studio) during the Great Depression was so brutally honest in portraying the lives and hardships of the people who lived there. Truthfully, those photographs could be taken today in some of the places where we worked such as Mason's Bend, which still has inhabitants that live in conditions the American public would consider only possible in the third world. Man made relics like old buses are used as housing and a dirt floor is not uncommon. I am currently planning a series of images of Hale County.
Sambo also had a wonderful way of imagining out loud about what it was like to live here 50 or even 100 years ago. He had a special gift of being able to draw people in to these musings.
To see now and imagine these places as they were originally used is fascinating. It's very easy to get out in the country where I live, but although it is rural here, the reminders of our impact on the landscape are everywhere. If I weren't to combine these two parts of the whole I think there would be a fundamental flaw in my process.